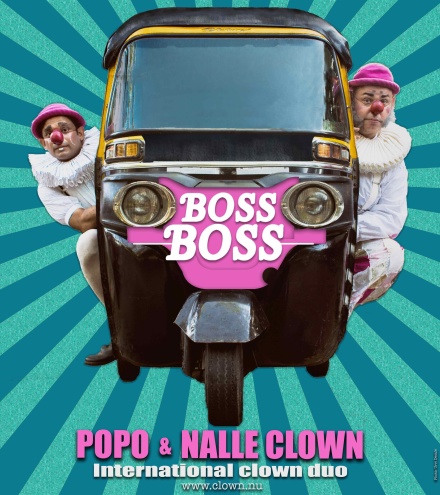 Prize winning International Clown Duo
Popo & Nalle Clown have traveled around the world just to get to be here with you.
With them they have a big suitcase full of wonder, but who is the suitcase for?

The show is based on universal humor and suits everyone who has turned six.
Rupesh Tillu (Mumbai) and Nalle Laanela (Stockholm) have spent the last twenty years touring internationally as Popo & Nalle Clown.
Finally they are here!